Are you feeling lost about your choices of Sex partners or desires?
Do you feel stuck.  Are there techniques to making new friends and being comfortable as YOU?
 YES.....................
GlobalCnet is a collection of original thought, clical trials and found expert advise. We assembled most everything here, all in one place, to add variety and inspiration to YOU for your education, skills and desires.  When you click on a link observe all the other articles and information available to you, copy what you need.  GlobalCnet connects you.
The original authors, like Harvard University, MedNet, You Tube, Unstuck.com, Readers Digest and hundreds of other web sites have written, published and illustrated information for your benefit and personal growth.  GlobalCnet Connected you.  It is my hope that you use all information for your personal growth goals.  Share everything with others.
Some of the below links may present the ability to buy a product.  GlobalCnet is passing this vital information to you, connecting you, with no profit.  The informat is vital to living happier and healthier.  If you purchase, and I hope you consider such, you are buying from the direct source.  Enjoy...and be healthier.

Sexual Orientation

What is Sexual Orientation?

"Sexual orientation" is a term frequently used to describe a person's romantic, emotional or sexual attraction to another person. A person attracted to another person of the same sex is said to have a homosexual orientation and may be called gay (both men and women) or lesbian.
Individuals attracted to persons of the other sex are said to have a heterosexual orientation. Sexual orientation falls along a continuum and individuals who are attracted to both men and women are said to be bisexual. Sexual orientation is different from gender identity, which refers to the internal sense of whether one is male or female.
Sexual orientation is a relatively new concept. In fact, although same sex behavior has always existed, the idea of a homosexual identity or a homosexual person is only about 100 years old. 
  Read more by clicking on the picture above.........
---------------------------------------------------------------------------------------------------
Love and Acceptance, No Matter What: The Only Guarantees Children Need
Parenting is – without a doubt – probably the hardest job in the world.
And unfortunately it doesn't come with a manual or "how to" guide to prepare you for some of the more challenging parts of the job, especially if your child is in some way fundamentally different to other kids.
In this TED Talk, by Andrew Solomon, author and former New York Times writer, he shares some of the research he's done with parents on the line between unconditional love and unconditional acceptance.
His talk is both moving and raw, as it discusses a side of parenting that's not often talked about.
His talk is both moving and raw, as it discusses a side of parenting that's not often talked about. 
To unconditional love and acceptance, how do you relate to unconditional acceptance.
What are your thoughts on these videos?
10 Questions - Developed by:
Crunchy-Guy
- Developed on: - 70.007 taken - 34 people like it
This test tries to help you figure out your sexual orientation. It doesn't rely on stereotypical beliefs, but tries to focus on things that may actually tell.
10 Questions - Developed by:
Ayoub
- Developed on: - 25.714 taken - User Rating:
1.84
of
5.0
-
38
Votes
See how gay you really are on the inside
Some people just know who they are, sexually, without question. If you're here because you're not one of them, welcome. And don't worry, because you won't be judged here. We just want to help you feel more confident and secure about yourself – in every aspect.
Sadly, there will always be haters - people who'll judge anything and anyone outside their narrow, usually mainstream view. Fortunately, as time progresses, more and more people are bravely and boldly asserting their right to love whom they want - same sex, opposite sex, or in some cases, neither.
Sexuality can be pretty confusing when you're a tween or a teen (or even when you're older). If you're here because you've had some confusing feelings and you're wondering if they might mean you're a lesbian, welcome. We're not here to judge, just to help.
10 Questions - Developed by:
Amber Pianta
- Developed on: - 13.316 taken - 30 people like it
Answer 100% honestly and take the time you need to answer each question! Also, whatever your quiz result is, you are valid and loved <3 Have fun!
Gender and Sexual Orientation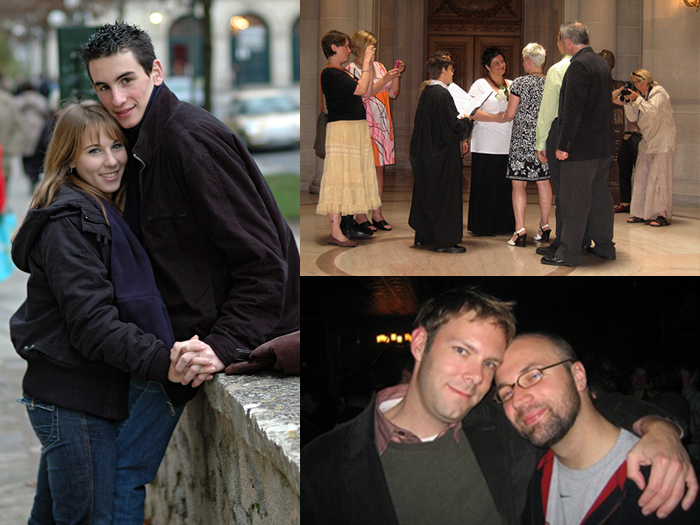 Gender and sexual orientation do not matter in romance.
The love is active in romance no matter what your gender or sexual orientation.
We are often asked if there is any difference between men and women in terms of what we see in the brain in love.  There really isn't.  We were surprised at how similar men and women are, at least at this reflex level of romance at work in the reward system.
That said, when we lowered our statistical threshold specifically to look for any gender differences, we did find some variations between men and women in the higher critical areas of their brains.
Among men, we found activity in a brain region linked with the integration of visual stimuli. This was not surprising; most anthropologists believe that men's visual acuity evolved millions of years ago to size up a woman to see if she was going to be healthy enough to bear and raise babies.  In other words, men are built to look. read more,,
Some Facts About HomoSexual Orientation
See Dr. Herek's blog for updates. 
Policy makers and members of the public are routinely confronted with questions about lesbians and gay men. Are they mentally ill? Do so-called conversion therapies change sexual orientation? Are homosexuals more likely than heterosexuals to molest children? Such questions arise from long-standing cultural stereotypes that depict lesbians and gay men as immoral, criminal, sick, and drastically different from what society considers "normal." 
A considerable body of social science data now is available to answer such questions and to separate falsehood from fact. The following links provide an overview of social science theory and empirical research concerning sexual orientation. 

-----------------------------------------------------------------------------------------------------------------------
MORE LINKS TO FOLLOW:
Today, I hope you will have another inspired day, that you will dream boldly and dangerously, that you will make some progress that didn't exist before you took action, that you will love and be loved in return, and that you will find the strength to accept and grow from the troubles you can't change. And, most importantly (because I think there should be more kindness and wisdom in this crazy world), that you will, when you must, be wise with your decisions, and that you will always be extra kind to yourself and others.