Are you looking to reach a new level of success in your life? A creative professional seeking motivation? An entrepreneur facing start-up challenges? is here to guide you through this challenging time in your life and achieve the level of success you are reaching for.
No matter who or where you are in life, you can benefit from sound advice and practical strategies to reach your dreams. My expertise and experience will help you turn potential problems into opportunities.
If you answered 'Yes' to any of these questions or if you've ever watched someone negotiate a successful deal, walk up to a stranger and ask for a date, start their own business, entertain or give a speech in front of a large group of people and you remember thinking, "I wish I could do that, but I'm just not that confident" then Self-doubt, fear and lack of Self-Confidence are holding you back from achieving your goals. Which brings us to...

For more inspiration:
--------------------------------------------------------------------------------------------------------------------------
What is Inner Bonding®?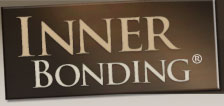 INNER BONDING a 6-step spiritually based therapeutic modality that heals shame, and the resulting self-abandonment, that is often the root cause of anxiety, stress, depression, low self-esteem, addictions, and relationship problems. INNER BONDING creates profound connections with Self, Spirit, and others that heals emptiness and aloneness, unleashing creativity, imagination, passion and purpose, love and joy!
The practice of INNER BONDING is about learning to love yourself and share your love with others. 
INNER BONDING transforms your life, creating emotional freedom, by teaching you to:
Recognize your true worth
Discover your passion and purpose in life
Take loving care of your heart, mind, body, and spirit
Take responsibility for your own feelings of pain and joy, safety and worth
Create deeply satisfying and enduring love relationships
Go to this website and learn about INNER BONDING............do it now!
http://www.innerbonding.com/page2.php
------------------------------------------------------------------------------------------------------