How To Deal
With Loneliness or being Sad
It is our pleasure, purpose and goal to share Connection - Holistic Lifestyle - Alternative Healing Treatments - Living Happier with New Thought - from original sources.
GlobalCnet is a collection of links to original thought, research, new ideas and found expert advise. We have assembled extensive information and facts to inspire YOU to further your education, skills and desires on your specific subjects. When you click on a blue link, you arrive on a web site, do your research, and observe all the other articles available to you.  Record what you need.  Share what your learned
GlobalCnet  connected you, to make better informed decisions.
This is a teaching and informative Web Site again, presenting original authors, like Harvard University, MedNet, Unstuck.com, Readers Digest, Mental Health and documents from millions of Web Sites which were written, published and illustrated with specific content  to expand your knowledge for personal growth, health and answers.  All this WWW content was meant for your reading and answers,
GlobalCnet  just connected you. 
It is our hope that you use all information for further answerers, ideas for more exploration and the wisdom to share discoveries with others.  It is all about having the right fast or safe connections.  Everything has atready been discovered, be smart and use proven methods and spin your solutions to fit your needs. 
 Any questions, comments or to just say hello...leave a webmail .
Quick links to information and new ideas.  click here.
OK...you are now on GlobalCnet.  You can use the SEARCH BAR to quickly find subject information, or you can visit all the pages.  Your visit will award an organized starting point leading to answers to your challenge.......just do it.  Type in a word and hit search.
This page is dedicated to my friend Dillon.
                                             - Michael J. Malette, PhD
                                               Founder, Global Connection Network, Inc. 
Dealing With Loneliness
I don't know where you stand with loneliness, but it was eating me alive for decades. I was so terrified of loneliness, it literally gave me panic attacks. And I had to structure my life so I wouldn't have to deal with it.
Avoiding loneliness. Looking back now, it seems so odd. I was scared of a feeling. A feeling. It's not like anything could happen physically. There was no danger, really. But the raw fear I went through was out of this world!
Ever seen anybody so scared they would claw and scratch and do anything to get away? Like a drowning man in the ocean? That was me, trying to get away from my loneliness.
So when people tell me they're scared out of their minds about some fear inside, I know what they're talking about. I understand the gravity of the situation. I also understand how vitally important it is to slay this dragon.
The single most important thing to understand here, is that I was not afraid of my loneliness. I was afraid of my stories about loneliness. I was so afraid of being stuck and trapped in loneliness. And I didn't realize how imprisoned I already was.
I thought by running away from it, and avoiding any situation that might allow it to come up, that these actions would somehow be enough. I never even thought to look at why I felt lonely in the first place.
Loneliness becomes a problem when you separate from yourself. When you abandon yourself. When you try to run away and avoid yourself.
Loneliness is meant to be an ally, not an enemy.
EXPERT OPINION and Experiences:
Why Am I Lonely? Possible Answers And Solutions
10 Things That Healed My Loneliness — from Someone Who Hated Being Lonely
Lonely people may be making themselves lonelier
Turn Negative Thoughts Into Positive Ones
How to avoid negative thoughts?
With all the negative events and the hardship of our daily activities, you might be thinking that it is normal to have negative thoughts.
But negative thoughts are not the by-product of bad situations.
They are the direct results of our personal assessment of our experiences.
However, our thinking pattern affects our brain in many ways.
Our brain is plastic.
It means that it is capable of change and environmental adaptation. Also, our brain is a rich and nutritious soil that whatever you put in it will grow.
Both negative and positive thoughts have a direct impact on the brain. If you negatively interpret your experiences, then you are cultivating negative thoughts.
Unfortunately, negative thoughts can negatively affect your overall being. It does not only impair you psychologically but also physically.
Can we develop positive thoughts?
Dr. Richard J. Davidson, a neuroscientist says yes. Both he and his colleagues found in their study that with ample training, positivity can be achieved.
In his report in the National Institute of Health in 2015, Dr. Davidson said:
  "The results suggest that taking time to learn skills to self-generate positive emotions can help us become healthier, more social, more resilient versions of ourselves."
Thus learning how to be positive is a skill. It can be learned by anybody. But how can we train our mind and fill it with positive thoughts?
Most of the experts suggest seven common things to do to be happy.
Here are the quick tips:
1. Do good things to others

.
Doing good things to others have two benefits.
First, you help others to overcome something.
Second, it makes you happier.
Doing good thing can be as simple as helping an old man crossing the street.
Or, offering your seat to a pregnant woman on the bus.
The thing is, a simple act of help makes you feel better.
2. Appreciate simple things.
Most people find it hard to stay happy because they focus on the negative side of their experience. They forget that their world does not only revolve around few negative things.
If you want to be happy, spend time appreciating simple things around you. It could be a beautiful sunrise, a bird, or a pet.
These things have a significant impact on your well-being.
3. Develop a strong social relationship.
Your social interaction can do so much for your happiness.
Widen your world by making new acquaintances.
The better your social connection, the happier you'll become.
And happiness, not negative thoughts, makes you healthier and allows you to enjoy a longer life.
4. Have an attainable goal.
Be realistic in your goals.
People who have impossible goals often end up in frustration and stress. Furthermore, forget about perfection.
The more you strive to be perfect, the more you drag yourself from the reality.
Because there's no perfection. It only exists in the mind, not in reality.
5. Develop new skill.
Don'€™t be stagnant.
Learn something new.
Even simple things.
It could be a sport, a hobby, or something that can boost your self-confidence.
Anything that improves yourself, will be helpful to make you feel better.
6. Self-acceptance.
You are not perfect. And there's nothing to feel ashamed about it.
In fact, it is healthy. Imperfection is the very essence of being human.
Instead of hating your own mistakes, strive to accept them.
Accept the reality that you have flaws.
People who donate accept who they are, accumulate negative thoughts and hatred inside.
Ultimately, they lose the opportunity to appreciate the real meaning of their life.
7. Develop resilience.
Negative thoughts cannot do any good to you.
Resilience does.
Do not complain about life.
Instead, find ways to turn negative events into positive ones.
Champions have this habit.
They always make their failures a motivation to pursue their dreams.
You can do it too by being resilient.
Do not retreat.
Always get back up when you fall.
----------------------------------------------------------------------------------------------------------
20 Things to Remember When Rejection Hurts
Written by Angel Chernoff
Be OK with walking away. Rejection teaches you how to reject what's not right for you.

 
As you look back on your life, you will realize that many of the times you thought you were being rejected by someone or from something you wanted, you were in fact being redirected to someone or something you needed.
Seeing this when you're in the midst of feeling rejected, however, is quite tough. I know because I've been there.
As soon as someone critiques, criticizes, and pushes you away – as soon as you are rejected—you find yourself thinking, "Well, that proves once again that I'm not worthy." What you need to realize is, the other person or situation is not worthy of you and your particular journey.
Rejection is necessary medicine; it teaches you how to reject relationships and opportunities that aren't going to work, so that you can find the right ones that will.
It doesn't mean you aren't good enough; it just means someone else failed to notice what you have to offer. Which means you now have more time to improve yourself and explore your options.
Will you be bitter for a moment?
Absolutely.
Hurt?
Of course—you're human.
There isn't a soul on this planet that doesn't feel a small fraction of their heart break at the realization of rejection.
For a short time afterward, you will ask yourself every question you can think of:
What did I do wrong?
Why didn't they care about me?
How come?
But then you have to let your emotions fuel you in a positive way!
This is the important part.
Let your feelings of rejection drive you, feed you, and inspire one heck of a powerful opening to the next chapter of your story.
Honestly, if you constantly feel like someone is not treating you with respect, check your price tag.
Perhaps you've subconsciously marked yourself down.
Because it's you who tells others what you're worth by showing them what you're willing to accept for your time and attention.
So get off the clearance rack.
And I mean right NOW!
If you don't value and respect yourself, wholeheartedly, no one else will either.
I know it's hard to accept, but think about it…
All too often we let the rejections of our past dictate every move we make thereafter.
We literally do not know ourselves to be any better than what some intolerant person or shallow circumstance once told us was true.
It's time to realize this and squash the subconscious idea that you don't deserve any better. It's time to remind yourself that…
The person you liked, loved or respected in the past, who treated you like dirt again and again, has nothing intellectually or spiritually to offer you in the present moment, but headaches and heartache.
One of the most rewarding and important moments in life is when you finally find the courage to let go of what you can't change, like someone else's behavior or decisions.
Life and God both have greater plans for you that don't involve crying at night or believing that you're broken.
The harsh truth is, sometimes you have to get knocked down lower than you have ever been to stand up taller and emotionally stronger than you ever were before.
It's not the end of the world—it's never the end of the world – and yet rejection can make the loss of someone or something you weren't even that crazy about feel gut-wrenching and world-ending.
Sometimes people don't notice the things we do for them until we stop doing them. And sometimes the more chances you give, the more respect you lose. Enough is enough. Never let a person get comfortable with disrespecting you. You deserve better. You deserve to be with someone who makes you smile, someone who doesn't take you for granted, someone who won't leave you hanging.
Some chapters in our lives have to close without closure. There's no point in losing yourself by trying to fix what's meant to stay broken.
Take a deep breath. Inner peace begins the moment you decide not to let another person or event control your emotions.
You really can't take things other people say about you too personally. What they think and say is a reflection of them, not of you.
Those with the strength to succeed in the long run are the ones who build themselves up with the bricks others have thrown at them.
Let your scars remind you that the damage someone has inflicted on you has left you stronger, smarter, and more resilient.
When you lose someone or something, don't think of it as a loss, but as a gift that lightens your load so that you can better travel the path meant for you.
You will never miss out on what is meant for you, even if it has to come to you in a roundabout way. Stay focused. Be positive.
Rejections and naysayers aren't that important in the grand scheme of things; so don't let them conquer your mind. Step forward! Seriously, most of us do not understand how much potential we have – we limit our aspirations to the level someone else told us was possible.
Too many people overvalue what they are not and undervalue what they are. Don't be one of them. Ultimately, you are who you are when nobody's watching. Know this! And dare to be yourself, however awkward, different or odd that self may prove to be to someone else.
Comparing yourself with others, or other people's perceptions, only undermines your worth, your education, and your own inner wisdom. No one can handle your present situation better than you.
The more we fill our lives with genuine passion and purpose, the less time and energy we waste looking for approval from everyone else.
You can use your struggles, frustrations, and rejections to motivate you rather than annoy you. You are in control of the way you look at life.
Sometimes transitions in life mean something even better is coming your way, so embrace them and don't be afraid to let go.
Right now is a new beginning. The possibilities ahead are endless. Be strong enough to let go, wise enough to move forward, diligent enough to work hard, and patient enough to wait for what you deserve.
Afterthoughts
All details aside, you don't need anyone's constant affection or approval in order to be good enough in this world.
When someone rejects or abandons or judges you, it isn't actually about you.
It's about them and their own insecurities, limitations, and needs.
So you don't have to internalize any of it! Your worth isn't contingent on other people's acceptance of you.
You're allowed to be yourself.
You're allowed to voice your thoughts and feelings.
You're allowed to assert your needs.
You're allowed to hold on to the truth that who you are is more than enough.
And you're allowed to let go of anyone in your life who endlessly makes you feel otherwise.
Sometimes we need to be reminded to actually practice the little habits that allow us to better understand and nurture the right bonds, or let go of the wrong ones.
We need to be reminded to be selective in our battles, too.
Oftentimes peace and love in our lives and relationships are both better than being right.
We simply don't need to attend every argument we're invited to, especially when our sense of self-worth is on the line.
------------------------------------------------------------------------------------------------------------------
5 Agreements You Must Make With Yourself to be Happy

Ayodeji Awosika
Wanna know the worst part about failing to achieve your goals, live the life you want, and overcome your challenges?
---
---
---
---
---
---------------------------------------------------------------------------------------------------------
4 ways to boost your self-compassion
Take a moment to think about how you treat yourself when you make a mistake or fail to reach a goal. If you tend to beat yourself up when things go wrong, you, like most people, can use a little more self-compassion in your life.
Forgiving and nurturing yourself seem to have benefits in their own right. Strong self-compassion can even set the stage for better health, relationships, and general well-being. So far, research has revealed a number of benefits of self-compassion. Lower levels of anxiety and depression have been observed in people with higher self-compassion. Self-compassionate people recognize when they are suffering and are kind to themselves at these times, thereby lowering their own levels of related anxiety and depression.
Get your copy of Positive Psychology: Harnessing the power of happiness, mindfulness, and inner strength
| | |
| --- | --- |
| | Positive emotions have been linked with better health, longer life, and greater well-being in numerous scientific studies. On the other hand, chronic anger, worry, and hostility increase the risk of developing heart disease, as people react to these feelings with raised blood pressure and stiffening of blood vessels. But it isn't easy to maintain a healthy, positive emotional state. Positive Psychology: Harnessing the power of happiness, mindfulness, and inner strength is a guide to the concepts that can help you find well-being and happiness, based on the latest research. |
Learn to have self-compassion
Some people come by self-compassion naturally, but not everyone does. Luckily, it is a learnable skill. Several methods have been proposed, and training programs are being developed, to help people discover and cultivate their own self-compassion.
Here are four ways to give your self-compassion skills a quick boost:
Comfort your body. Eat something healthy. Lie down and rest. Massage your own neck, feet, or hands. Take a walk. Anything you can do to improve how you feel physically gives you a dose of self-compassion.
Write a letter to yourself. Think of a situation that caused you to feel pain (a breakup with a lover, a job loss, a poorly received presentation). Write a letter to yourself describing the situation, but without blaming anyone — including yourself. Use this exercise to nurture your feelings.
Give yourself encouragement. Think of what you would say to a good friend if he or she was facing a difficult or stressful situation. Then, when you find yourself in this kind of situation, direct these compassionate responses toward yourself.
Practice mindfulness. Even a quick exercise, such as meditating for a few minutes, can be a great way to nurture and accept ourselves while we're in pain.
For more ways to draw on your strengths and find the positive meaning in your life, review Positive Psychology, a Special Health Report from Harvard Medical School.
Image: kieferpix/Getty Images
Positive Psychology: Harnessing the power of happiness, mindfulness, and inner strength
Featured content:
| | |
| --- | --- |
| • | Studying satisfaction |
| • | Happiness: What is it? |
| • | How do you "get happy"? |
| • | Gratitude |
| • | Savoring pleasure |
| • | Flow: Getting engaged and absorbed |
| • | Special bonus section: Mindfulness: A path to well-being |
Click here to read more »
Glad To Be Alive The Path To Adulthood – Healing The Pain Becoming The Adult Overcoming Loneliness – Part Two How To Overcome Loneliness How We End Up In Misery How To Deal With Loneliness Emotional Abuse Test Emotional Health – What Millions Still Don't Know Emotional Insecurity Help You Have Emotion You Have Beliefs You Have Choice You Are Enough You Are Loved You Have A Heart
EMOTIONAL HEALTH –
The degree to which you open up to and embrace the life energy that you use as raw material for your thoughts and feelings.
EMOTIONAL HEALING –
Removing the gunk that clogs up and inhibits the flow of life energy moving through you.
EMOTION –
A fusion of thought and feeling that expands your consciousness.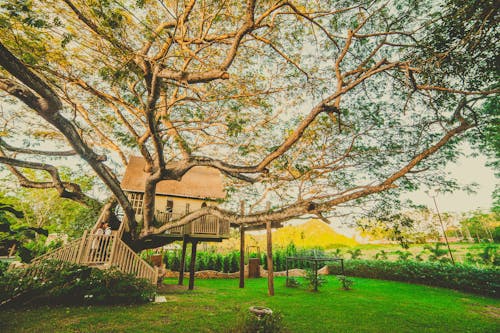 Tree House
by Madisyn Taylor
A new view of a situation is just what we need to answer a difficult question, or see something we've been missing.
There is no greater way to escape the troubles of daily life than to ascend into the welcoming embrace of a tree house. Like a bird in its nest, we feel held and safe in the branches, cloaked within a curtain of green leaves. Here we can breathe more freely and think more clearly, our hearts and brains fed by the oxygen released by the leaves. We float above the everyday world of the ground, enjoying a bird's-eye view of all that remains below.

We may choose to be alone or we may invite a special friend to join us. Either way, this is our private world in which we get to decide who comes and goes. It is our haven where we can fully be who we are, shed the masks required by the world below, and reveal our most hidden secrets, dreams, and desires. It is also an ideal vantage point on the life that continues below the branches. Often, a new view of a situation is just what we need to answer a difficult question, solve a challenging problem, or see something we've been missing. It is as if we have ascended into the heavens and are able to tap into a higher awareness. We can draw on this airy energy to revitalize us, relax us, and feed us new ideas. When we descend, we are ready to enter the world again, cleaner, clearer, and often more inspired.

If you haven't been in a tree house for a while, now may be the time to make one for yourself or find one you can borrow. If you can't find or create an actual tree house, think of other venues that could provide the same experience--a rooftop perch, a quiet spot in a grove of trees on a hilltop, a light-filled attic. Or just close your eyes and visualize yourself ensconced in your perfect home in the branches of your favorite tree.
When Isolation Is Ok
by Madisyn Taylor
       Sometimes we need to be alone, to simply do            nothing but enjoy the sound of silence.
We all need time alone. Even those of us who are social butterflies need some time to ourselves. Solitude is necessary for meditation and quiet reflection. We also may choose to isolate ourselves when we are busy and need to meet a deadline. We may cherish time alone when we want to give ourselves over to art or music, lose ourselves in a good book, or delve into a personal project. Having time to ourselves allows us to focus completely on our yoga practice or get into the zone while running or strength training. Sometimes we need to be alone to simply do nothing but enjoy the sound of silence. Our alone time revitalizes and replenishes us, grounding us in our own company.

Yet, too much isolation, especially when our intention is to hide, withdraw, or not deal with the realities of our lives is not physically, mentally, or spiritually healthy. It is during moments like these when being in isolation takes us away from our lives, rather than enhancing it. If anything, too much isolation can create a buffer whereby we don't have to deal with our problems. Sometimes, pushing ourselves to deal with our issues and be in our lives, rather than isolate, is one of the best gifts we can give to ourselves.

Also, just as it is important for us to have our "alone" time, we need to remember that as human beings, we are by nature social creatures that thrive on human contact. Our lives cannot occur in a vacuum, and we cannot fully live in this world without interacting with others. Consider using isolation as time spent for rest, reinvigoration, and personal growth. Isolation can then not only empower you, but it can allow you to return to your work and your relationships restored and ready for life.
Loneliness naturally occurs.
But we tend to react to emotions unnaturally. We tend to try hard to not feel them. When we do this, emotions tend to grow big and dark and hairy.
Fear and loneliness let us know we're moving in the wrong direction. We're getting farther from home… farther from ourselves. It's time to come home.
So let's take a look at how to overcome it.
See, the goal is not to never feel lonely. The goal is to feel it as deeply as possible, then let it pass right through you. It's like eating food. You eat it, your body extracts the goodness from it, and then the rest finds its way back to the earth.
The key involves engaging the feeling process. When you engage your feeling process, you want to seek out and find the unresolved emotion inside you. Unfelt emotion becomes like a delicious meal. You look forward to it. You can't wait to sit down and dig in.
And the mere thought of avoiding your loneliness, by distracting yourself from it, or putting yourself in situations where it won't come up, seems odd. It makes no sense.
"Why in the world would you avoid your loneliness?"
------------------------------------------------------------------------------------------------------------------------

Starting from empty.
by Madisyn Taylor
Live your life as if your glass is half-full rather than half-empty, all you need is a change of thought.
We are all familiar with the metaphorical story of two people looking at the same glass and one perceiving it as half-full while the other sees it as half-empty. As much as we've heard this, it's still a valuable exercise to really observe our minds and notice whether we are engaged in half-full or half-empty thinking. People will refer to themselves as being of one type or the other as if it was a permanent characteristic, but we are all capable of shifting into a half-full consciousness if we simply make the effort.
When we look at our lives with half-empty consciousness, we perceive a lack and think that the other half of what we want is missing. We are coming from a position of expectation and entitlement. On the other hand, when we look at our lives as half-full we perceive fullness. It is as if we recognize that our cup could be fully empty and so we are grateful for what we see as bounty--not something we expect or believe we are owed, but a gift. In half-full consciousness, we count our blessings. When we look at our lives we see all the elements that are in place and all the things we do have. This doesn't necessarily mean we don't seek more, but we seek from a place of fullness instead of from a place of lack. This fullness draws positive energy into our lives and often attracts more abundance.
If you would like to begin to make the shift into half-full consciousness, try imagining your life as an empty glass. This is your life without all the people you know, the work you do, your home, or your current state of physical wellbeing. This is just an empty, open space waiting to be filled. Once you have that feeling of openness in your mind, begin filling it with all the people, things, and places that make up your life. You may be surprised to find your glass overflowing.
----------------------------------------------------------------------------------------------------
Do You Know Your Self Worth?
Andrew Chin

In order to achieve anything in life, it is important that you know your self worth.  Knowing your self worth means that you know that you deserve to be treated a certain way; that you deserve certain things in life simply because you are a human being.  Your self worth does not disappear because you made a mistake or failed at something, it is something is inherent in all people and will never fade in quantity or value. 
How do you realize your self worth?
Many people go through their entire lives never fully realizing their full potential because they do not believe in themselves or their self worth.  These people often look to others to enjoy even the smallest tidbit of validation.  This is no way to live.
In order to realize your self worth there are several avenues you can take.  One avenue is to make a list of all your attributes, good and bad, and as honest and as accurately as possible, assess them from one to ten with ten being the best.  This can give you an idea of how you think of yourself and how you see yourself.  While we can be our worst enemies, it can also be helpful to get feedback from friends who we know are honest and will only give you helpful feedback. 
You can also realize your self worth by beginning projects and endeavors that will bring about positive remarks and comments about your performance and your personality traits.  Join a sports league, volunteer for charity work, help a neighbor.  These are all things that can help boost your self worth and feelings of self value.  Think about what you do and what you might say to a best friend who was achieving and going through similar experiences. 
What would you say to him or her?  Their place in your life is infinitely valuable.  Rest assured that yours in their life is too.
Watch this motivational video...............
Self-Acceptance with Emotional Freedom Technique (EFT)
What is the Emotional Freedom Technique?
The Emotional Freedom Technique, or EFT, is the psychological acupressure technique I routinely use in my practice and most highly recommend to optimize your emotional health. Although it is still often overlooked, emotional health is absolutely essential to your physical health and healing - no matter how devoted you are to the proper diet and lifestyle, you will not achieve your body's ideal healing and preventative powers if emotional barriers stand in your way.
-----------------------------------------------------------------------------------------------------------------------------
Studies show that more than 85% of the world's population suffers from some degree of diminished self-worth. For most people who lack a positive self-image, the future looks like a mere extension of their troubled past – their expectation of what is to be is consistent with what has been, with a slight and predictable level of improvement. Because of their lacking self-esteem, most are resigned to a life that lacks the excitement and passion characterizing the lives of those who feel worthy of tapping into the best things life has to offer. People who possess a positive self-image typically have an optimistic expectation of what is ahead of them, and as a result they realize this expectation as a self-fulfilling prophesy. 
In contrast to the state of resignation that typifies those with diminished self-esteem, consider the possibility that the future lives as the realization of a promise – a promise you make to yourself and to the world. The future will result from your expectations, and the quality of your future will be impacted by the commitment you have for it. It lives as a possibility. In other words, you get to invent it. In fact, you are the sole designer and architect of what is to be, and the result will be entirely consistent with your expectation and your self-image.
Our future will be directly related to what we expect for it to be. If we doubt our self-worth, and expect our future lives to be worse than our current situation, we will sabotage ourselves into making it turn out into a self-fulfilling prophesy. If we limit our expectations, and plan on more of the same results we have experienced to date, our apathy will generate a future consistent with this expectation. To the contrary, if we believe in ourselves, and our expectation is that our future will be better than our present situation, self-motivation will lead to actions that will bring about the positive outcome we envision.
If we feel good about ourselves, and expect to live happy, fulfilled, and successful lives, we will take the actions consistent with realizing that expectation. We will therefore generate the opportunities that will result in rich relationships, abundance, and joy being attracted to our lives – because we believe we deserve it, and act on this belief.
We get what we expect, and attract prosperity or lack joy or sorrow. We have rewarding relationships or angry, frustrating ones – all as a result of whether or not we feel worthy. Just as we can doubt our abilities to succeed, and our worthiness for attracting rewarding friends and intimate relationships, we can instead choose to take full responsibility for expecting all aspects of our lives to be the way we want them to turn out. When we come from this positive mindset, and commit to manifesting our dream lives, we put forth an energy that attracts all the things we desire to us.
read more from Lessons from Self-Esteem......
------------------------------------------------------------------------------------------------------

We WANT your Story!
A Conversation With Bob Burg – Lessons on Bringing Value!
Bob Burg, the author of the Go-Giver, shares powerful insights on how to take your life and business to the next level by being and becoming more valuable!
Bob is also the author of the upcoming Lessons From Giving Value book and he is inviting you to share your best Giving Value tips, strategies or story for the book.
Click this link and enter your email to receive your Free access to A Conversation With Bob Burg – Lessons on Bringing Value! and to also learn how to contribute to Lessons From Giving Value.
Today, I hope you will have another inspired day, that you will dream boldly and dangerously, that you will make some progress that didn't exist before you took action, that you will love and be loved in return, and that you will find the strength to accept and grow from the troubles you can't change. And, most importantly (because I think there should be more kindness and wisdom in this crazy world), that you will, when you must, be wise with your decisions, and that you will always be extra kind to yourself and others.
-----------------------------------------------------------------------------------------------------------------------------
No Sex Marriage – Masturbation, Loneliness, Cheating and Shame
Maureen McGrath | TEDxStanleyPark