Practical
Spirituality
Lessons that we can all grow from.......
Our pleasure, purpose, and goal are to share Connection - Holistic Lifestyle - Alternative Healing Treatments - Living Happier with New Thought - from original sources.
GlobalCnet is a collection of links to the original thought, research, new ideas, and found expert advice.
We have assembled extensive information and facts to inspire YOU to further your education, skills, and desires in your specific subjects.
When you click on a blue link, you arrive at a website, do your research, and observe all the other articles available to you. 
Record what you need. 
Share what you learned.
GlobalCnet connected you to make better-informed decisions.
This is a teaching and informative Web Site again, presenting original authors, like Harvard University, MedNet, Unstuck.com, Readers Digest, Mental Health, and documents from millions of Web Sites that were written, published, and illustrated with specific content to expand your knowledge for personal growth, health and answers. 
All this WWW content was meant for your reading and answers,
GlobalCnet just connected you. 
We hope that you use all information for further answerers, ideas for more exploration, and the wisdom to share discoveries with others.  It is all about having the right fast or safe connections.  Everything has already been discovered, be smart, use proven methods, and spin your solutions to fit your needs. 
 Any questions, comments, or just want to say hello...leave webmail.
Quick links to information and new ideas.  click here.
OK...you are now on GlobalCnet.  You can use the SEARCH BAR to find subject information or visit all the pages quickly.  Your visit will award an organized starting point leading to answers to your challenge.......just do it.  Type in a word and hit search.
                                             - Michael J. Malette, PhD
                                               Founder, Global Connection Network, Inc. 
What is Practical Spirituality?
By Michael Malette, Founder of Global Connection Network, or GlobalCnet.
What are some of the forces of Practical Spirituality?
I would like to present some of my personal thoughts that seem to update daily.
These thoughts inspired me to create GlobalCnet, to give you a new thought that would cause you to make better decisions or even save a life.
I believe that the connection to Spiritual understanding is in you...not an organization. 
GlobalCnet connects you to expert and personal stories so you can make better decisions for many items, including:
The relevance of having joy in your life. 
Living in harmony with all tasks and relationships.
Have a good day every day, and discard the complications or distractions.
Start every day with gratitude and awe for our precious thoughts and opportunity.
To understand that The universe (or God) wants us to co-create miracles.
Live and love and do the best we can.
And a million more valuable thoughts to help you create your perfect life.
Some of the thoughts that I believe and share with this Practical Spirituality came from my experiences and, most definitely, my joy of sharing and caring.
You matter to me.
I am making the bold assumption that.....
1. We realize there is some kind of higher Power, Creation, or GOD.
2. We realize we all have different thoughts and motivations.
3. We all want to live in harmony with each other and the planet.
4. We all have valuable experiences and growth every day.
5. Living with a Positive Attitude brings us more joy and participation.
6. Fill in the blank ____________ you do a self-inventory.
Perhaps a possible bottom line would be somehow understanding that you were born into the world for a reason. 
Some call it a Life Purpose.
Listen to your heart. We all know what is right or wrong. There are no excuses.
Got anything to add, go to the Contact Page, and send me a webmail.
You matter to me; I want to hear your thoughts and success stories. 
Just take the time. Your thought may inspire new web pages to help others.
I have spent hundreds of hours building GlobalCnet. What do to think about it?
Please dig into GlobalCnet, have any questions on navigation again, go to the Contact Page, and tell me what's up, and I will help you navigate or discuss by email or phone.
Most Sincerely,
3 Signs You're Becoming One With Your Higher Self
You no longer sweat the small stuff
Close your eyes, open your mind, and make your wish.
From blowing dandelion seeds into the air to throwing a penny into a fountain, we have all felt inspired to make a wish, to whisper our secret desires into the ears of the universe, and wait for signs that we have been heard.
Some wishes come true, while others remain ethereal visions that either stay with us or fade like a star in the light of morning. Whether they come true or not, wishes are important missives, expressing our heart's desire as well as our intention to create something new in our lives.
When we wish for something, our consciousness opens to receiving it, like a flower unfolding its petals to receive a bee.

There is something innocent and magical about making a wish, something that recalls the energy of childhood.
Wishing is not about formulating a plan and following it step by step to attain a goal, which is the realm of adulthood.
Wishing is more like a playful volley across the universe, an invitation to play.
Waiting for a response is an integral part of the process.
Wishing inspires an innocent opening to the possibility of magic as we wait to see if the invisible realm will bring our wish to life.
An opening is a beautiful gesture in and of itself, regardless of the outcome.
We place ourselves in a magical mind, and this mind is arguably as wonderful as the fulfillment of our wish itself.

In our straightforward, action-oriented society, we may tend to dismiss the power of this seemingly passive process, yet the power of a wish is well known, hence the cautionary phrase, "Be careful what you wish for."
If you have given up wishing in favor of more adult pursuits, you might want to bring its magic back into your life.
The next time you see the first star of the evening or find yourself in front of a birthday cake covered in flaming candles, give yourself the gift of the magical realm that you knew so well as a child -- close your eyes, open your mind, and make your wish.
3 Things to Remember When Life Does NOT Go as Planned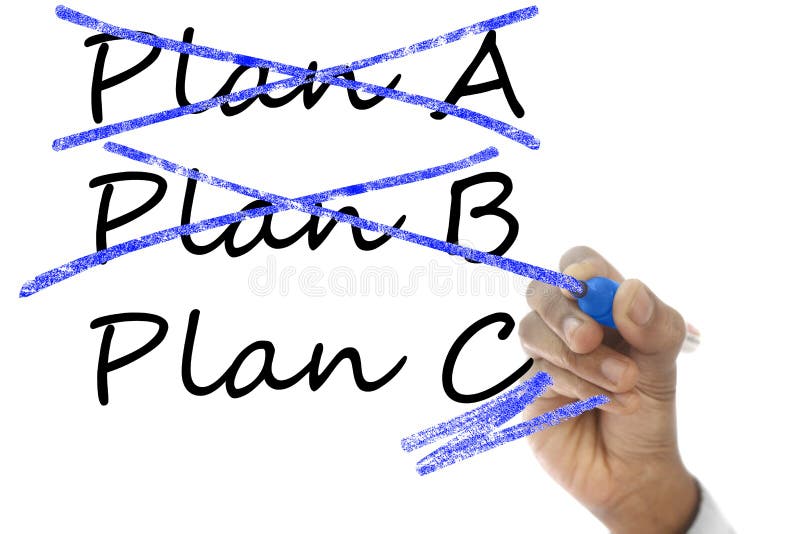 1. Do not let what is out of your control interfere with what you can control.
Use your frustrations today to motivate you rather than annoy you.
You are in control of the way you look at things.
Truth be told, there is an opportunity in almost every difficult situation to understand yourself more deeply and also to improve your life.
2. When life's struggles knock you into a pit so deep you can't see anything but darkness, don't waste valuable energy trying to dig your way out.
Because if you hastily dig in the dark, you're likely to head in the wrong direction and only dig the pit deeper.
Instead, use what energy you have to reach out and pull something good in with you.
For goodness is bright; its radiance will show you which way is up and illuminate the correct path that will take you there.
3. When you can no longer think of a reason to continue, you must think of a reason to start over. There's a big difference between giving up and starting over in the right direction.
And there are three little words that can release you from your past regrets and guide you forward to a positive new beginning.
These words are: From now on...
Again, you are NOT in control of everything, but you ARE in control of how you respond to life.
And in your present response is your power.
Truth be told, as time passes, life educates and humbles us. We gradually realize how much nonsense we have wasted our energy and resources on.
And we begin to understand what it means to let go...
Without a doubt, we are all facing our share of difficult circumstances right now, many of which are not the result of anything we've done.
But we all have choices when it comes to how we respond.
With Practical Spirituality, the choices are as simple as they are universal:
Grit our teeth and try to move the immovable object, and become frustrated and bitter when we realize we can't.
Let it be. Let go, and focus on the little things we can actually accomplish.
Paradoxically, the first choice is easier because it's our default action.
We want full control because feeling out of control is utterly terrifying.
Empowering yourself to relinquish control is one of the greatest gifts you can give yourself—the ability to exist peacefully and productively amidst the chaos of life.
                     TEARS
Tears are as natural to us as breathing, and there is beauty in allowing yourself to be open to the pain of tears.
How wonderful it feels to give in and let tears flow when we are overwhelmed with emotions, whether we are happy or sad.
Tears come from the soul, from our well of feelings rising from deep down.
When we give in to the prickling behind our eyes and the lump in our throat to let teardrops fall from our eyes, we allow our feelings to surface so they can be set free.  

Proud parents shed tears of pride in a child's accomplishments, a baby's first step, birthdays, and graduations.
Long lost friends fall into each other's arms, tears rolling down their cheeks when they reunite after years of separation.
Tears may flow from us when we witness a commitment being made at a wedding or even while we are watching a love story.
Tears of relief may spring forth from our eyes when we hear that a loved one has survived an ordeal, and tears may fall when we bow our heads in sorrow over a loss or death.
Tears born from heartache can flow as they'll never cease, whether our tears are for a love that is over, a friendship lost, or an opportunity missed.
We shed tears because of disappointment in ourselves, tragedy in the world, pain, and illness.
Tears of anger can burn with emotion as they fall down our faces.
Tears offer us a physical release of our feelings. 

Shedding tears can sometimes make us feel better, although it can feel like the tears will never end once the floodgates are open.
There is no shame in letting tears flow freely and frequently.
Tears are as natural to us as breathing.
There is beauty in allowing yourself to be vulnerable enough to shed tears.
Open up, release your tears, and let your feelings flow.  
Visit DaillyOM.com for inspiration, courses, and new paths to self-knowledge.  Share what you experience, share everything......

 

 
The 6 Self-Discovery Tools That
Will Help You Reconnect With
Your True Self
You're not alone if you feel like you're just rambling your way through life with no real sense of purpose or direction.
Unfortunately, our society often requires us to ignore our deepest needs so that we can adapt and become the acceptable, conventional, reliable version of ourselves.
It makes us forget who we really are so that we become who we're supposed to be.
The good news is there's an alternative path.
That path demands great courage and resilience, but it gives us the freedom we desire in return. I've chosen that path, and I couldn't have made a better choice.
If we're brave enough to reconnect with our inner purpose, the Universe will reward us with infinite energy and inspiration to pursue our dreams.
It will make us cross paths with the tools, books, teachers, and circumstances we need in order to grow.
One of my life teachers has been Dr. Lindsay Gibson, whose books have helped me immensely and whose wisdom is worth sharing.
In Who You Were Meant To Be, she describes 6 tools of self-discovery that can help us reconnect with our true selves and rediscover our purpose.
Let's dive in.
1. The Tool of Energy Shifts
We're so used to living on autopilot that we've stopped paying attention to our energy levels and how they communicate with us.
Feeling tired, drained, or bored when doing something is not an accident — it's a sign that the activity doesn't bring you joy and enthusiasm.
On the other hand, when you get involved in a topic or idea that stimulates you, you feel a clear increase in your energy.
Think about it. When you really, really want to do something — when you're bursting with excitement — you can't even sleep.
At least that's what happens to me when a thousand creative ideas pop into my mind or when I know I'll be boarding an airplane to Bali at 6 in the morning.
So, ask yourself, what gives me infinite energy?
2. The Tool of Envy
This one is obvious, but we don't take advantage of it.
Envy is a feeling we get when we recognize something that could be ours, but for some reason, it's not. It's what we feel when we see someone enjoying the kind of life we wish we had.
Who makes you envious?
Which qualities and possessions make you feel like, wow, I was lucky,
Here's the thing: we build our own luck.
If we manage to use envy the right way, instead of feeling jealous or resentful, we'll feel hopeful because the people we are envious of are actually mirroring back at us our own abilities and possibilities.
I realized that I'd always get envious of people who could work from anywhere in the world without worrying about being tied to one particular place for most of their time.
This feeling helped me recognize that I was tired of trying to adapt myself to fit in a system I was not meant for.
3. The Tool of Appeal
Maybe you're not necessarily envious of someone, but you definitely feel attracted or admired by what they're doing.
Being around people who feed your inspiration helps you acknowledge the vision you had for yourself before societal norms and family expectations were a thing.
Dr. Gibson explains it this way:
"Appeal is the attracting pull that desirable people and things exert upon us.

In a store, some items appeal to us, while others are passed over without a second glance.

In a room full of people, we sneak peek at a certain person because there's something about him or her that we find appealing.

This subtle experience is a reliable guide, nudging you toward something or someone who reminds you of what you need."

 
4. The Tool of Recognition
If you catch yourself constantly making comments about a particular subject or skill, specifically comments like I could do that, or that could have been done in a different way, it means you recognize your skills — even if it's not a conscious process.
What gets you compliments?
Which skills, traits, and values do you love the most about yourself? (it can be empathy, communication, leadership, self-awareness, efficiency, critical thinking, or spirituality…)
5. The Tool of Physical Response
We've already talked about how a heightened sense of energy is a clear sign of your purpose, but what about your body feel?
What about tingles or feelings of warmth and physical lightness?
Our body has an amazing ability to let us know what's meant for us and what's not.

When you're moving away from the right direction, you inevitably feel irritability, depression, headaches or nausea.

These are signs you're not following your intuition.

 
I'd always get cranky and frustrated for not having the time and the freedom to be with myself and listen to my own thoughts, especially in the mornings.
As an introvert, I deeply treasure my alone time — I need it.
Otherwise, my energy levels will drastically drop.
Seeing everyone around me constantly in a hurry made me think there was clearly something wrong with me, so I spent years trying to fit in.
Now I know I should have learned to trust my body and my gut feelings sooner.
6. The Tool of Mental Response
Just as our bodies respond to what we like, so do our thoughts.
According to Dr. Gibson,
"If you are considering an interesting career that fits you well, you will probably experience hope, optimism, and a sense of possibility.

Uplifting fantasies will pop into your mind about how it would be to live that way.

These pleasant and stimulating mental responses occur when you're on the right track, moving toward your true purpose in life."
The Universe works in mysterious ways, always forcing us to look at whatever problems we're ignoring.
These tools seem obvious if you're connected to your true, authentic self.
You've learned to listen to your intuition and follow its guidance.
The problem is that most of us are not trained to connect with our inner world, let alone trust it.
Instead, we're programmed to follow the rules, stay in our comfort zone and do what's expected of us without ever questioning if we're moving in the best direction.
These tools validated my intuition and made me realize that I am finally, for the first time in my life, doing what's best for me.
I hope you use them as catalysts for the transformation you've been longing for.
Paying Attention to Red Flags
Michael Malette edited this article from DailyOM.
Red flags often come in the form of feelings urging us to pause for a moment, listen to our intuition, and reconsider.
Just as the universe wants to provide for our needs, it also seeks to protect us from dangerous situations, destructive relationships, and even minor inconveniences.
This is a part of our Practical Spirituality. 
Our Intuition, our thing with our heart. 
Those gut feelings lead us to good thoughts, good actions, and awesome personal growth.
Frequently in our lives, perhaps every day, we encounter psychic red flags warning us of potential problems or accidents.
We may not always recognize the signs.
However, more often than not, we may choose to ignore our intuition when it tells us that "something just isn't right."
Red flags often come in the form of feelings urging us to pause for a moment, listen to our intuition, and reconsider.
We may even experience a "bad" feeling in our bellies.
This is a red flag letting us know that there may be a problem.
We may not even know what the red flag is about.
All we know is that the universe is trying to wave us in a different direction.
We just have to pay attention and go another way.
We may even wonder whether we are paranoid or imagining things.
However, when we look back at a situation or relationship where there were red flags, it becomes easy to understand exactly what those warning signs meant.
More often than not, a red flag is not a false warning.
Rather, it is the universe's way of informing us, through our own innate guidance system, that our path best lies elsewhere. 
We may try to ignore the red flags waving our way, dismissing our unease as illogical or practical.
Yet it is always in our best interest to pay attention to them.
For example, we may meet someone who outwardly seems perfect.
They are intelligent, attractive, and charming.
Yet, for some reason, being around them makes us feel uneasy. Any interactions we have with them are awkward and leave us feeling like there is something "off" about the situation.
This is not necessarily a bad person.
But the universe is directing us away from them for some reason.
Red flags are intended with our best interests at heart.
No harm can ever come from stopping long enough to heed a red flag.
Pay attention to any red flags that pop up.
The universe is always looking out for you.  
This is the force behind Practical Spirituality
1. We realize there is some kind of higher Power or Creation.
2. We realize we all have different thoughts and motivations,
3. We all want to live in harmony with each other and the planet
4. We all have valuable experiences and growth every day.
5. Living with a Positive Attitude brings us more joy and participation.
6. Fill in ht blank ____________. I could list more and do a self-inventory.
THE PATH
Welcome to The PATH — a weekly reflection with three insights into daily life.
This week's reflection searches for ancient insights on finding peace. To do so, we reflect on — anxiety, the second arrow, and letting go.
1. Anxiety
Are you anxious?
Believe it or not, you're not inherently anxious.
You're intrinsically whole, good, and kind as is.
"When we rest in meditation, we discover that underneath the stories we tell ourselves about our anxiety is anxiety itself," writes Lodro Rinzler (author of Take Back Your Mind).
In my interview with Rinzler on In Search of Wisdom, he explained,
Anxiety has both a cognitive element and a physiological response (in the form of stress), which means we experience anxiety in both our minds and our body.

One way to think about the distinction between stress and anxiety is that stress is a response to a threat while anxiety manifests even when there is no clear and present danger.

 
According to Rinzler, we can notice when anxiety arises and not go down the rabbit hole.
"When fearful or anxiety-producing thoughts come up in meditation, you have a choice: you can chase after them or try something new.
You can try to let go of the stories you tell yourself and be with the emotion underneath."
2. The Second Arrow
There's a traditional analogy in Buddhism: a man is walking in the forest when he is shot with an arrow out of nowhere.
Instead of pulling it out and tending to his healing process, he begins to spin out, thinking, "Who shot me?
Why am I always the one being shot?"
This mental spiraling is known as the second arrow, explains Rinzler.

The first arrow was suffering inflicted upon us as part of life.

But the second arrow is the suffering we inflict on ourselves.

 
Similarly, the philosopher Epictetus taught, "People are not disturbed by things themselves, but by the views they take of those things."
Your condition is the result of your own opinions and interpretations.
Epictetus put it this way,
People who are ignorant of philosophy blame others for their own misfortunes.

Those who are beginning to learn philosophy blame themselves.

Those who have mastered philosophy blame no one.
3. Letting Go
One of the reasons the lessons above are challenging is our tendency to add over subtract. According to Leidy Klotz, the author of Subtract, "Left to our own devices, our first instinct when trying to improve something is to add."
In my interview with Klotz, he explained,
It might be evolutionarily advantageous for us to think of adding first, but knowing that we do it, we can take steps to make sure that we consider subtraction as a way to solve problems. Fundamentally research shows we're overlooking this whole category of opportunities to make not just the world better, but our days, and our ideas.

 
The wisdom of letting go reveals itself across many great thinkers throughout history.
For example, Pablo Picasso defined art as "eliminating the unnecessary."
Likewise, the French writer Antoine de Saint-Exupéry observed: "Perfection is achieved, not when there is nothing more to add, but when there is nothing left to take away."
A Channeled Message from the Archangels
I wrote an article a while back about leaving Christianity but holding onto Jesus, and honestly, I've never felt closer to Him.
I've asked the Archangels about Heaven, prayer, High Guides, and God, among other things, but I haven't asked them to talk in-depth about Jesus.
I did not ask them about religious topics like crucifixion, divine conception, or resurrection.
Instead, I asked them about Jesus and His time on Earth. Following is their response.
Question: I would like to write about Jesus and His time on Earth, and I need your help.
Answer:
We could say many things about Jesus, but the one word that describes Him most completely is Love.
As a soul studying the Earth and its people, Jesus felt great sadness at all the conflict so prevalent on Earth.
The petty vindictiveness, the common mistreatment of people, and the lack of simple kindness extended toward others greatly disturbed Him.
He planned a lifetime with the Creator and the Angels in hopes of setting a proper example of human behavior that would have a lasting impact on humanity.
We are all beings of light, children of the same Creator.
One of the things that made Jesus unique is the pure Love he felt for all living things.
It was always and remains unconditional and everlasting, above and beyond nearly every being.
The other major difference setting Him apart from souls and humans was that He retained His universal knowledge, soul consciousness, and direct connection with the Creator and Angels the entire time He spent on Earth in a human body.
The mission He assigned Himself did not allow time for Him to discover meaning and learn everything He needed to accomplish His purpose on Earth.
Some people become enlightened while they are human.
Jesus was born enlightened.
Many will think this was an advantage, and in some ways, it was, for the gifts that most people do not realize they have, such as channeling, healing, and the abilities connected to the elements, were always present and accessible to Jesus.
However, coming to Earth with this knowledge and these gifts set Him apart from others from when He came to Earth until He died.
While this was part of His plan, it was a necessity rather than a desire.
He required it, but He did not necessarily like it because His life purpose was to become close to people and earn their trust so that He could teach them.
This is very difficult to achieve when one is so obviously different from everyone around them.
People often fear what they don't understand, then and now.
Rarely do they trust those who are as different from the norm as Jesus.
Those who found trust and faith in Him were the ones who were able to overcome their fears and insecurities.
It was never Jesus's goal to be worshipped; it is still not something He desires.
He was a humble teacher at the root of His humanity.
His overreaching goal was to set an example of loving-kindness for others to be followed, hopefully.
In this, He was both successful and unsuccessful.
Even thousands of years after His time on Earth, Jesus is well-known and remembered by millions.
His life on Earth is an example of a concept being good in theory yet often unsuccessful in practice in many ways.
We will explain.
While Jesus came to Earth with unrestricted knowledge and abilities, He was surrounded by people with no conception, much less understanding of these things.
To be close to Him was to feel His great capacity for love, potentially changing lives forever.
The miracles He performed added to the awe and reputation He gained in a very short time. However, even with all His gifts and the element of Love, it was very difficult to overcome humanity's shortcomings.
Many considered Him a person to be feared.
Some even considered Him a trickster, abnormal, or even evil.
Quite a few suggested He was the creation of evil, come to intrigue and mislead people into falling away from their faith.
Those in power, religious and governmental, were fearful and angry toward Him and felt highly threatened by Him.
This eventually led to His death, which He expected and to which He agreed.
While He gained many followers who loved Him, He also gained as many enemies who hated Him.
As well-known as many of His teachings and miracles remain today, they are largely incomplete and often misunderstood.
Anyone who thinks Jesus hated, judged, or condemned others is grossly mistaken.
He preached Love for everyone, regardless of origin, religion, past behavior, race, or social status.
He did not judge or condemn anyone; he went out of His way to show Love, kindness, and acceptance for those considered outcasts in His time.
He loved, healed, and forgave all.
He only wanted His example to be followed and revered rather than His person.
He wanted to bring people together and help them overcome their differences in hopes of promoting unity and the belief in the value of every person and showing kindness toward everyone.
Again, He was somewhat successful in His endeavors, but He has also been used to promote the opposite of what He lived.
Jesus values and loves every person on Earth equally.
While some understand and appreciate His message and example more than others, He has no favorites with regard to religion, race, sexual orientation, political practices, gender, culture, or anything else that sets people apart in others' eyes. He does not wish to be a god. He wishes to be a friend, a brother, a teacher, a confidant.
Jesus was never concerned with material wealth and lived a simple life.
He never owned His own property, and He largely depended on the kindness and generosity of others.
Why then would He come to Earth to give or restore Earthly power to others?
He sacrificed Himself in order to promote Love and kindness toward everyone.
What more can anyone give?
What more can anyone request?
Jesus is one of several Ascended Masters in the highest realms.
His great mastery was the Love He held for all of humanity and the willingness to live and die setting that example.
Even after all of His suffering on Earth, His Love prevails.
He does not and will not judge or condemn others for any reason.
He has endless Love, compassion, forgiveness, and hope for humanity.
He continues to work tirelessly for the sake of mankind.
Final Thoughts
You'll notice neither the Archangels nor I directly refer to Biblical references.
Lots of people do that to suit their own purposes.
Please don't quote the Bible to me in anger or outrage if you don't resonate with this message.
I don't believe in the Bible. Literally, I don't believe in Hell or the devil, and I'm not afraid of judgment or condemnation from Jesus or God.
I love them, and they love me.
Simple.
They love you, too, whoever you are and whatever you do.