Being Authentic 
     The Genuine you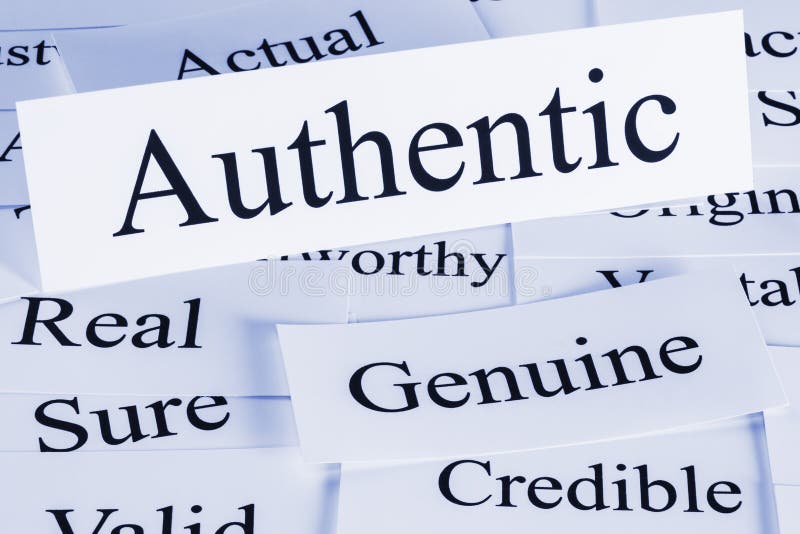 It is our pleasure, purpose, and goal to share Connection - Holistic Lifestyle - Alternative Healing Treatments - Living Happier with New Thought - from original sources.
GlobalCnet is a collection of links to original thought, research, new ideas, and found expert advice. We have assembled extensive information and facts to inspire YOU to further your education, skills, and desires in your specific subjects. When you click on a blue link, you arrive at a website, do your research, and observe all the other articles available to you.  Record what you need.  Share what you learned
GlobalCnet connected you, to make better-informed decisions.
This is a teaching and informative Web Site again, presenting original authors, like Harvard University, MedNet, Unstuck.com, Readers Digest, Mental Health, and documents from millions of Web Sites that were written, published, and illustrated with specific content to expand your knowledge for personal growth, health and answers.  All this WWW content was meant for your reading and answers,
GlobalCnet just connected you. 
It is our hope that you use all information for further answerers, ideas for more exploration, and the wisdom to share discoveries with others.  It is all about having the right fast or safe connections.  Everything has already been discovered, be smart, use proven methods and spin your solutions to fit your needs. 
 Any questions, comments or to just say hello...leave a webmail.
Quick links to information and new ideas.  click here.
Got anything to add, go to the Contact Page, and send me a webmail.
You matter to me, I want to hear your thoughts and success stories. 
Just take the time, your thought may inspire new web pages to help others.
I have spent hundreds of hours building GlobalCnet, what do to think about it?
Please dig into GlobalCnet, have any questions on navigation again go to the Contact Page tell me what's up, and I will personally help you navigate or discuss my email or phone.
OK...you are now on GlobalCnet.  You can use the SEARCH BAR to quickly find subject information, or you can visit all the pages.  Your visit will award an organized starting point leading to answers to your challenge.......just do it.  Type in a word and hit search.
Got anything to add, go to the Contact Page, and send me a webmail.
You matter to me, I want to hear your thoughts and success stories. 
Just take the time, your thought may inspire new web pages to help others.
I have spent hundreds of hours building GlobalCnet, what do to think about it?
Please dig into GlobalCnet, have any questions on navigation again go to the Contact Page tell me what's up, and I will personally help you navigate or discuss my email or phone.
                                             - Michael J. Malette, PhD
                                               Founder, Global Connection Network, Inc.
>
Meaning
by Madisyn Taylor
How we attach meaning to events in our lives has a large influence on the quality of our life.
The meaning we assign to our experiences–– whether pleasant or distressing–– is a very powerful factor in determining the quality of our lives.
What we imagine events to mean will color the way we feel about ourselves, about the people in our lives, and about the world at large.
If we want to encourage a positive outlook, well-being, and a sense of self-confidence, and even trust in the universe, we can begin by assigning more peaceful, loving meanings to what we experience.

Imagine, for example, that a friend fails to show up to a lunch date.
You have choices as to what you will make this experience mean for you.
You could allow being "stood up" to reinforce your feelings of unworthiness, you could begin to mentally attack your friend's character, or you could assume that something big must have happened to cause them to miss the date--then, you might open yourself up to enjoying some relaxing time alone.

If you were recently laid off and are having difficulty finding a new job, consider that you might have hidden gifts or passions that were untapped in your regular career that you are now available to explore.
The universe might simply be moving you in a more fulfilling direction.
If you have recently lost a loved one, gained weight, lost money, or gotten in a fight with your partner, see if you can infuse the experience with meaning that feels loving and empowering and opens a door for you to embrace life and the world a bit more.

When we begin to bring consciousness to what we are making things mean, we may be shocked at the messages we have been feeding ourselves all these years.
Try taking the reigns and begin assigning a kinder meaning to the events in your life and you will likely find yourself on a much more pleasant ride.
--------------------------------------------------------------------------------------------------------------
1. "I cannot control everything that happens; I can only control the way I respond to what happens. In my response is my power."
2. "I will never be as good as everyone tells me when I win, and I will never be as bad as I think when I lose."
3. "I will think less about managing my problems and more about managing my mindset. I will keep it positively focused."
4. "There is a big difference between empty fatigue and gratifying exhaustion. Life is short. As often as possible, I will invest in the activities that move me."
5. "If I don't have time for what matters, I will stop doing things that don't."
6. "My next step in the right direction does not have to be a big one."
7. "I will eat as I love myself, move as I love myself, speak as I love myself... and live as I love myself. Today."
8. "I will not get caught up in what could've been or should've been. I will look instead at the power and possibility of what is, right now."
9. "Peace will come to me when it comes from me."
10. "I will be too busy working on my own grass to notice if yours is greener."
The bottom line is, despite the real-world challenges you face, the biggest and most complex obstacle you will have to personally overcome on a daily basis is your own mind...
------------------------------------------------------------------------------------------------------------
How to Be Your Authentic Self: 7 Powerful Strategies to Be True
Learning how to be your authentic self is a crucial part of building a meaningful life and genuine relationships.
Authenticity happens when your words, actions, and behaviors consistently match your core identity. 
But many people struggle with expressing themselves openly, figuring out who they are, and knowing what they want out of life.
These are big questions, but they don't have to be overwhelming.
There are concrete, actionable ways to start finding and more fully expressing your authentic self.
If you are ready to learn how to be your authentic self, I want to show you seven ways to start — and the truly astonishing benefits you can realize when you embrace authenticity.
What does it mean to be authentic?
In order for connection to happen, we have to allow ourselves to be seen, really seen.

Brené Brown
Authenticity means having a keen awareness of who you are and what you stand for and expressing yourself honestly and consistently to the world. 
Authenticity Means:
Speaking your opinions honestly in a healthy way
Making decisions that align with your values and beliefs
Pursuing your passions
Listening to the inner voice guiding you forward
Allowing yourself to be vulnerable and open-hearted
Setting boundaries and walking away from toxic situations
On a deeper level, authenticity illuminates the path forward to live the life you want.
When you get clear on what matters to you, you make decisions that align with your identity and core values.
You begin to build a life that brings you meaning and joy. In doing so, you inspire those around you to do the same. 
In her TedTalk, psychologist Brené Brown explains how authenticity is an essential part of developing meaningful relationships.
When people show up, with their vulnerabilities, it allows them to truly connect with and feel close to others. 
Paradoxically, fear of rejection often prevents people from expressing their authentic selves.
They put up a "mask" and change their behavior in order to fit in or act in a way that others think they should. 
When you betray yourself to fit in, you wind up feeling isolated and alone.
Feelings of guilt, shame, and low self-esteem are the result when you are not true to yourself. 
That's when you need to look inwards and ask yourself, "What does it mean for me to be authentic?"
Finding your authentic self: 7 Strategies
The path to create the life you want starts with knowing who you are. If you follow these tips to find your authentic self, you'll begin to light the way forward.
1. Take a personal inventory
When do you feel the most authentic? 
Asking yourself some direct questions can help you discover who you are when you are not putting on a mask or betraying your core values.
When you get clear on those values, you will find it easier to make decisions in line with your authentic self.
Which type of people, activities, or situations make you feel the most alive?
Are there people or parts of your life that make you feel unhappy, angry, or toxic?
Then take it a step further. In situations that feel wrong to you, what's really going on? Write down:
Who you're with
What emotions come up
What these experiences cost you emotionally or physically
In situations where you feel authentic, what's going on? Write down:
Who you're with
What activities are involved
Positive emotions or outcomes of these experiences
From this activity alone, you may already get a sense of what needs to change.
Piece it Together
You need to prioritize those people and activities that bring you joy and meaning.
Alternately, you may need to walk away from those unhealthy relationships and toxic situations if you want to live a more authentic life.
2. Be present
The ability to be present with yourself, no matter what is going on around you, is essential to authenticity.
If you are always distracted by your mental chatter or reacting to external situations, you're not aware of your own state of being.
Focus Inward
When you find yourself wondering how you appear, whether you meet approval, or what you should do next, focus inward. Reflect on your values.
Practice taking a pause to breathe and check in with yourself regularly throughout the day.
This will strengthen your mindfulness and help you notice when you are being inauthentic.
With awareness, you will find opportunities to express yourself more fully and take actions that feel more in line with the real you.
3. Build your social support system
We need to find the courage to say NO to the things and people that are not serving us if we want to rediscover ourselves and live our lives with authenticity.

Barbara de Angelis
Authentic Social Circle
If you want to live an authentic life, you'll need to surround yourself with authentic people.
That means intentionally giving your time and attention to people who not only are true to themselves but also support you in your journey.
Take inventory of your social circle from time to time and surround yourself with supportive people who lift you up. They can encourage you to shine as your true self.
How to create a social support system:
Find communities, groups, or people in your life who share your core values. Spend time with them and stand by them.
Surround yourself with people who encourage your big dreams, rather than shoot them down
Walk away from the naysayers 
Connect with a coach or mentor, who can help navigate your path to self-discovery
Check-in with your relationships from time to time
4. Speak your truth—assertively
Improving how you communicate can have a big impact on living your authentic life. 
What we want to say often gets lost in how we say it.
According to Judith E. Glaser's research on Conversational Intelligence®, 9 out of 10 conversations miss the mark.
The other person fails to understand our intentions, resulting in miscommunication, conflicts, and confusion.
Some people tend to be passive communicators and hold back from sharing opinions.
Others aggressively dominate conversations and fail to listen.
With passive-aggressive communicators, sarcasm and dishonesty block the way to an authentic exchange.
Assertive Communication Means
Expressing your needs honestly with confidence
Listening to other people when they speak
Keeping eye contact during a conversation
Being able to say no
Practicing an assertive communication style ensures open, honest dialogue while still considering the needs of others.
This encourages balanced conversations in which both people have a chance to speak.
Set boundaries that prevent unhealthy communication and help you remain authentic.
5. Take daily action towards authenticity
Authenticity can feel like a big, abstract concept. But when you really look at it, it comes down to your day-to-day actions.
Because it's those seemingly small moments, the things you say, your decisions, your actions, that add up to who you are.
Actualizing an authentic life starts with intentional daily planning.
Daily Planning
If your time is dominated by other people's priorities, of course, you will feel you are not living your truth. Set aside time to decide your priorities for the day ahead: tasks for work, exercise, getting enough sleep.
Include time each day to take a small step forward on your personal goals.
This could be as simple as spending a few minutes researching a career change or practicing an art or sport that brings you joy.
Commit to those small tasks.
You'll be surprised how simple it becomes to see those small changes add up.
6. Take a step back to gain perspective
When you find yourself in a rut, it makes sense to apply all your brainpower to come up with a solution.
But sometimes that approach can get you nowhere, and just lead to a cycle of overthinking. 
Step Back and Reflect
When you hyperfocus on a problem, you can lose sight of who you are.
Sometimes you need to take a step back to see the bigger picture, removing yourself from a situation altogether.
You might need to take some time off, a day or a week, to do something fun.
Taking a break helps to listen to your heart and your gut, and the answers will flow naturally.
7. Recognize internal versus external influences
When you want to know how to be your authentic self, it helps to differentiate your internal motivations and external influences.
Internal Motivators
Internal motivators are those drives and desires that come from deep within.
I'm talking about heart dreams that push you to become a better person and pursue your goals.
External Motivators
External motivators refer to decisions you make based on external factors, like money, status, recognition, or expectations from other people.
When you take the time to distinguish between internal and external motivators, you can make decisions with more clarity.
Ask yourself:
Do I feel pressured by other people into taking this step? If so, by whom?
What do I want to accomplish with this goal?
Am I willing to fight through difficult obstacles to make this happen?
Is this truly what I want? Listen to your gut. When you tap into your intuition, you may already know the answer deep down.
Living your authentic life
When you're authentic, you end up following your heart, and you put yourself in places and situations and in conversations that you love and that you enjoy.

You meet people that you like talking to.

You go places you've dreamt about.

And you end up following your heart and feeling very fulfilled.

 

Neil Pasricha, Author of You Are Awesome
Will living your authentic life make you happier?
A 2008 study published in the Journal of Counseling Psychology found that people who are more authentic feel happier and have higher self-esteem.
A 1997 study from the Journal of Personality and Social Psychology discovered that showing up authentically brings greater satisfaction and lower stress levels in a particular role, as a friend, employee, or student.
2006 research from the Journal of Counseling Psychology shows that authenticity increases satisfaction in romantic relationships.
When you discover how to be your authentic self, you live in the flow.
Creativity and abundance come to you effortlessly.
Consistently living up to your core values leads to self-confidence.
You trust yourself and know that you can overcome obstacles when pursuing your goals. 
When you learn how to be real, you also create genuine relationships.
You express yourself honestly, and therefore, attract like-minded people who support you, for who you really are. 
People are often inauthentic because they believe it's what others want to see.
They change their behavior to match a particular situation. Psychologists call this self-monitoring. 
High self-monitors tend to act differently depending on the situation. 
Low self-monitors behave similarly across different social environments. 
There are pros and cons to both.
People who self-monitor too much can be viewed as fake or inconsistent.
But those who don't self-monitor can seem inflexible or inappropriate. 
Balance
Find a balance between staying true to yourself and behaving in a way that respects the social situation in a given context.
Authenticity examples
Living your authentic life can feel easier in one situation versus another.
So you'll want to stay aware of how to be real, whether interacting with your boss or communicating with your partner. 
Here are a few examples of putting authenticity into practice in your everyday life.
How to be your authentic self in any relationship
An authentic connection requires balancing your own needs with caring for your partner.
Practice healthy assertive communication, expressing your opinions and feelings, even when it feels vulnerable.
At the same time, actively listen to what your partner needs, taking a pause to respond rather than react emotionally.
How to be your authentic self at work
Professionalism doesn't have to compromise authenticity.
When you "play the game" to get ahead, you can alienate yourself and create an atmosphere of competitiveness, rather than collaboration.
A healthy work environment encourages open dialogue and the exchange of ideas while respecting diversity. 
How to be your authentic self in a speech
It can feel challenging to open up to a large audience, whether at a party, delivering a work presentation, or presenting a TedTalk.
If you don't want to seem stiff or rehearsed, make sure to prepare and know your topic inside and out.
Using stories or anecdotes from your own life will help you open up to your audience.
Plus, it's easier to remember, and you won't sound like someone reading a PowerPoint.
Ready to get real?
Remember, who you are at your core, the person that dances behind closed doors, that's what the world wants. 
It can take courage to learn how to be real.
But when you do, you set yourself free and begin to build a life that brings you joy and meaning. 
It might not happen overnight, but you can get there.
And when you're ready, we can help! Check out our complete resource on finding and living true to your authentic self, Take Control.
4 Principles for Dealing With the Bad Days
With 'side hustles' on the rise, it's important we look after ourselves
691 days.
That's how long it's been since I wrote my first article on the internet; the official start of my side hustling journey.
It's safe to say a lot has changed, namely my goals.
It's also true that nothing has changed at all.
A paradox, I know.
691 days later, I've realized that if you can sustain a side hustle for a decent period of time, you'll need a mechanism for dealing with the tough days.
A reoccurring theme over the last few years is that the bad days come, regardless of place, mindset or wellbeing.
They always come and every time I'm as surprised as the last.
I think though, I've learned a few ways to deal with them.
1. Accepting that pain is part of the equation
Pain features quite heavily in the making of most bad days yet the relationship most people have with pain is confusing.
I was confused for a long time about pain.
I remember sitting on my living room floor, crying my eyes out because I hadn't yet found out what I wanted to do with my life (yep, true story).
At that moment, in the midst of that pain, I thought I had done everything wrong.
It's funny, that moment, in the depths of pain turned out to be one of the most pivotal, life-changing moments of my life.
It was by giving in to the pain and feeling completely vulnerable that I started to find my way.
The truth is that pain, even though it feels traumatic and awful at the time, is part of the process.
For me, accepting that pain is going to be part of the equation is a solid place to start.
Principle 1: Expect it to be hard.
2. Acknowledging the good in the bad
I'm just coming out of a little bit of burnout, more like a candle taring through its wick rather than a full-on forest fire.
Nonetheless, the flame has gone out.
Not because I've been working too hard after hours but more so because I've been psychologically piling on the pressure and it's become a drain.
I was in a daze of expectations and inaction.
It was a constant cycle of feeling like a failure, finding evidence to feel more like a failure, I felt myself sliding further and further into the burnout hole.
On the third day though (today), I reemerged with new clarity.
I can objectively see, that I've done that thing again.
That thing whereby I pile on the pressure for no good reason and paralyze myself.
Years ago, this would have been a 2-week stint of inaction or enough for me to throw in the towel. But because I've been here so many times, the cycle is getting shorter.
That's progress.
That's the good in the bad.
Over the last 2 years, I've learned to understand that every experience, however bad it feels, can always be seen as progress.
Principle 2: Bad is not as bad as it seems.
3. You can feel the pain and find the good in it
It's not about toxic positivity.
It's not about avoiding negative emotions or apathy.
It's not about reassurance or dismissing the gravity of a situation, of course not.
This isn't an argument for smiling through the pain, I'm all for having a cry and saying the world needs to go in the bin.
I do it often.
I suppose this is about just after that.
When the rain stops and the clouds part.
Just then, that moment when you have the hope that the sun is about to come out.
It's at that moment you look around and you say, you know what, things have been awful lately but, actually, here's some good that has come out of it all.
Principle 3: After the rain, look for the sun.
4. Understanding burnout and your triggers
You are likely burning out because of the mental workout you're enduring.
"One hundred percent of the fatigue of the sedentary worker in good health is due to psychological factors, by which we mean emotional factors."

- Dr. A. A. Brill

 
My burnout will be different from yours because although we collide on both being humans, my life will have been wildly different from yours.
My triggers will be your levers and vice versa.
My take is not to recommend that one size fits all and that if you simply follow these 4 steps you'll never have a bad day again, nope, instead my theory is that if you work out what you're triggers are, you'll be able to avoid them.
The best way I've found to do this is to look backward.
My triggers, from doing a bit of a self-assessment, seem to be idolizing people that have become uber-successful.
Once I start going down the rabbit hole of YouTubers' yearly income report videos I know I'm in for a few bad days.
So I avoid them. The same is true for eating poorly a few too many days in a row, not working on my side projects, and spending too much time internalizing my life rather than living it. But those are just mine.
Principle 4: Work out your triggers.
At the end of the page
The bad days will come.
Part of the problem is thinking anything other.
When they do though, expecting them is the first step in accepting them.
Fearing them will only make their appearance worse.
It doesn't have to be all doom and gloom though.
There is good in the bad if you care to look closely enough and you can reduce the number of those bad days by simply understanding who you are and what triggers them.
☂️ Join the movement at Occupation Happy, we're growing fast!
6 Little Traits That Reveal Your True Self
Self-knowledge is the ultimate superpower.
According to legend, the Temple of Apollo in Greece bore the inscription "Know thyself."
That inscription still fascinates us because we haven't mastered its wisdom.
We make decisions we know we will regret because they're easy and convenient.
Self-awareness is a lifelong journey.
If you could truly understand yourself, you'd be able to make better decisions about your life.
It would mean less unnecessary pain for you, and possibly getting more of what you want.
So, why is self-knowledge so elusive to us?
Because we'd rather lie to ourselves than face the truth.
It's easier to believe in a fantasy about yourself than to take an honest look at your life.
Do you know what doesn't lie?
Your actions.
The truth is, we're obsessed with the idea of self-awareness.
Facebook had to ban personality quizzes because so many people were taking them and surrendering personal information about themselves.
So why don't we use more self-awareness to make decisions?
Actions really do speak louder than words, and how you act tells you more about yourself than any personality test.
With that in mind, here are 6 little traits that reveal your true self.
How you act under pressure
The assassin's bullet came out of the dark.
It barely missed its intended mark–President-Elect Franklin D. Roosevelt–by a few inches, hitting the nearby mayor of Chicago instead.
Despite coming so close to death, Roosevelt didn't finch.
Everyone reacts differently to pressure.
Some people lash out, others run from it.
Many try to eliminate it from their lives altogether. Still, some aren't bothered by pressure and can maintain a clear mind.
Understanding how you react to pressure is crucial because it helps you make decisions about what opportunities are good for you.
If you can't handle high pressure and put yourself in a high-pressure job, you'll be miserable.
It sounds simple but this is powerful self-knowledge.
How you treat people you don't need
As someone who's worked in customer service, I can tell a lot about someone by how they treat me. Let me be very clear: you reveal your true self by how you interact with people you don't need.
It's easy to dismiss a barista, cashier, or waitress as a disposable person in your life.
You can forget people who work in customer service are human beings.
But here's the kicker.
When you interact with people, you reveal what you think of yourself.
I've learned you project the way you feel about yourself onto people you don't think you need.
The way you treat people you don't think you need says a lot about you.
How you treat people close to you
Next to people, you don't need are the people closest to you.
I'm talking about family, spouses, kids, and others in your life who is there whom you take for granted.
We all do it sometimes.
Since you're so familiar with people close to you, it's easy to overlook them.
How you treat the people closest to you reveals what you take for granted in life.
How you handle disappointment
Your tolerance for disappointment determines your level of commitment.
Let me explain.
If you fear getting let down or hurt, you're unlikely to commit to a relationship, goal, or project with full enthusiasm.
You want to shield yourself from disappointment, you'll likely spend time overthinking the possible downsides, not taking action on the opportunity in front of you.
If you have a low tolerance for disappointment, you probably make decisions based on safety and not the growth potential.
You'll prefer staying in familiar situations, even if they're unhealthy. In your mind, it's better to have assured outcomes than to risk the unknown.
If you can cope with and learn from disappointment, you can become unstoppable.
How open you are to new ideas
Have you ever met someone who just seemed rigid and stifled?
They're unbending in their convictions, but they're also stuck in their ways.
How open are you to trying something new for the sake of trying something new?
I have a bad habit of ordering the same thing every time I go to a restaurant, that's why I've started challenging myself to try something new.
It's a small step, but it signals to my brain that I'm open.
Your level of openness to new ideas reveals how much new you let into your life.
The more new you allow, the more opportunities you can get.
How well you keep promises you made to yourself
"I'm going to get in shape starting in January."
"I'm going to start that business when the kids are a little older."
Sound familiar?
Of course, we all know that an imaginary perfect day in the future never comes.
But when you make promises to yourself and try to follow through, it helps you build emotional strength and stability.
Entrepreneur and podcast host Ed Mylett calls this "Keeping the promises you make to yourself."
The basic idea is if you can't trust yourself to follow through, you won't have the confidence to make changes in your life.
When you keep the promises you make to yourself, you learn you are capable of taking action and doing hard things.
Final Thoughts
You can learn more about your personality by paying attention to your actions than by taking a pseudo-science personality test.
Some of the biggest actions that reveal your true self are:
How you react under pressure.
How you treat people you don't need.
How you treat people close to you.
How you handle disappointment.
How open you are to new ideas.
How well you keep the promises you make to yourself.
We all need work, so don't let the prospect of tuning up your traits make you feel inferior.
An honest look at your actions can tell you a lot about where you stand and what you can stand to improve.
7 Simple Habits That Can Fix 80% Of Your Problems
Habits are important to our personality.
We can't perform our every action consciously instead our brain performs tasks through the subconscious part and we just do them without thinking much.
1. Create A Morning Ritual
Have a morning ritual for yourself. Practice waking up early, It makes you prepare for the day.
Make time for exercise.
Make time for meditation.
The more you practice it, the better your life gets.
2. Social Media Detox
Keep track of time when you indulge in your phone, the best way is to keep a timer when you use your phone.
Spend an hour without touching your phone/tv, notice how much you enjoy it.
3. Have Non-Negotiables
It means you have to complete the tasks that you have assigned for yourself. My non-negotiables are.
Morning:
20 min Walk.
10 min Meditation.
Cold Showers. 10 min Writing.
Night:
No screen time an hour before bed.
No food 2 hours before bed.
Stretching.
4. If Something Takes 5 Minutes Or Less, Do It
If you can do something that takes less than 5 minutes to complete do it right away.
Getting those simple tasks done right away prevents a lot of clutter and stress later on.
5. Get Enough Rest
Without enough rest, you can't enjoy or improve your life.
To get all the things done as expected, you must get enough rest for your body and mind.
Not getting enough rest makes you cranky and reduces your ability to concentrate.
6. Follow The 80/20 Rule
Invest most of your energy and time on those specific tasks that create a big impact and maximize your productivity.
20% of the tasks yield 80% of the results.
7. Plan Your Day The Night Before
Get everything ready you need for the morning.
Things seem simpler when everything is planned and handy.
It will relax your mind before getting to bed and you will sleep peacefully because you have sorted out your works according to you priorities.
Develop Authenticity:
20 Ways to Be a More Authentic Person
Want to be your true self?
Source: Pixabay
Being your authentic self can feel risky now in our screen-obsessed world.
We're just trying to fit in, be liked, and be accepted by other human beings.
And as a result, the images we present (on our social media profiles and IRL) have become mere presentations of who we think we should be and not reflections of who we really are.
So how do we take off the mask we've been wearing and start to live a life of authenticity?
How to Develop Authenticity
Being authentic means that you act in ways that show your true self and how you feel.
Rather than showing people only a particular side of yourself, you express your whole self genuinely. That means to succeed in being authentic, you first have to know who your true self actually is.
And this requires self-awareness, mindfulness, and self-acceptance.
Why Authenticity Matters
After spending the last year researching and writing my new book, Outsmart Your Smartphone: Conscious Tech Habits for Finding Happiness, Balance, and Connection IRL, I'm now convinced that it's harder for us to be our true selves now, in the technology age.
We are constantly bombarded with media that tells us who to be, what to want, and how we "should" express ourselves.
All of these influences slow chip away at our ability to be our authentic selves.
But by being someone you are not, you are telling yourself that who you really are isn't okay.
So hiding or suppressing who you really are can end up leaving you feeling lonely, disconnected from others, or even worthless.
How We Lost Our Authenticity
We are constantly balancing inner and outer aspects of ourselves in order to better fit in, to become more successful, or to find love.
We are driven to find "our place" in society, and we want to be respected for who we truly are and what we have to contribute.
Many of us are propelled even further, desiring to know and live our purpose, to find deeper meaning in our lives, and to feel the fulfillment that comes with becoming a more authentic person.

But at the same time, we live in a society that values superficiality, strives for perfection, and defines success as by the dollars in our bank account and not by how well we live our values every day.
So how are we to be authentic in spite of the messages that try to convince us to be someone else?
Why Overcoming Inauthenticity Is So Hard
We were molded as children by our parents, teachers, religions, peers, and society to "fit in."
As a result, we developed beliefs, thoughts, emotions, and behaviors that keep us acting in the ways we were taught to act—not in the ways that make us feel like our authentic selves.
This version of ourselves can be thought of as the "Adaptive Self"—the self that prioritizes fitting in, getting along, and generally doing what we're told.
This self is not without value and purpose—it helps us be functioning members of society.
But if you're feeling inauthentic, the Adaptive Self is running your life.
To reclaim your authenticity, you need to discover your "Authentic Self"—the self that prioritizes living according to your values, pursuing your purpose, and fighting for the causes you care about.
For most of us, our Authentic Self is buried deep in our unconscious, where it remains hard to identify and let out.
How to Develop Authenticity
Here are some tips to help you find and express your authentic self.
1. Observe yourself objectively to develop authenticity. Learn to observe yourself like a fly on the wall.
Watch yourself as you live in the present moment, observing how your "Adaptive Self" behaves, what it believes, how it reacts under pressure, and how it responds to challenges.
Practice noticing which of these responses feel authentic, and which ones feel inauthentic.
By identifying which responses are adaptive vs authentic, you can begin to notice the falseness and begin to see the glimmers of truth underneath.
2. Examine family belief systems to develop authenticity. Most people were raised in some sort of "family-style" environment during their earliest, most vulnerable years.
Think back to episodes in your childhood, episodes that led you to stop being your authentic self and instead adopt some other way of existing in this world.
By examining where our behaviors come from, we can learn a lot about our authentic selves.
3. Open a dialogue between the Adaptive Self and the Authentic Self. Invite the two aspects of yourself—the Adaptive Self and the Authentic Self—to have a discussion as part of a meditation or thought exercise.
Respectfully introduce both: Thank the Adaptive Self for helping you function through some difficult and confusing times, and thank the Authentic Self for helping you feel whole, real, and self-confident.
article continues after advertisement
Now invite each part of yourself to share.
Ask a question, mentally, while urging each side to express itself fully, and then listen patiently to the responses.
Encourage dialogue so that you may comprehend both points of view.
Try to be open to what both sides have to say, as they may reveal things you're not expecting.
For example, the Authentic Self may be afraid of rejection and therefore afraid to come forward.
Or your Adaptive Self may be caretaking, trying to protect you from feeling hurt in the ways you've been hurt in the past.
These parts of ourselves are running our lives this way for a reason.
In this exercise, try to figure out what those reasons are.
This may help you understand why you act the way you do, so you can decide if you truly want to act differently.
4. Identify discrepancies to develop authenticity. Try to become aware of discrepancies between your actions and your beliefs.
If you catch yourself making a racist, sexist, or otherwise hurtful remark, ask yourself whether you really believe the words you speak.
Are you just saying these things because someone else taught you to?
Remember, the Adaptive Self just wants to fit in.
So it can often act in ways that are inconsistent with our authentic selves.
This is normal. But if we want to be more authentic, we have to notice the address the discrepancies between our beliefs and our actions.
If you acknowledge what is true for you now, then you can better live your life according to the needs of your Authentic Self.
But that kind of authenticity requires self-awareness and self-honesty.
5. Examine your doubts to develop authenticity. When exploring your Authentic Self, you may feel unsure of how to go about it.
You may question whether it's even possible to change what feels so deeply ingrained within you or is invisible to you. So keep an eye out for feelings of doubt.
Doubts can be like breadcrumbs that lead you to your Authentic Self.
If you doubt something—a thought, behavior, emotion, experience—reflect for a moment to find whatever is underneath.
Is your Authentic Self trying to tell it to "stop it?"
6. Develop the courage to face your fears. Humans tend to be most comfortable with what is familiar.
The unfamiliar is often challenging, at least at first.
Examining your inner core beliefs can be like exploring a foreign landscape you are unfamiliar with. So when you touch upon a disconnect between your Adaptive and Authentic Selves, your heart may race or your hands could get clammy.
You may naturally feel afraid to look too deeply into yourself for fear of what you might find.

Our Authentic Self often has a lot of fear, sadness, and anger—our true selves were hurt and that's why the Adaptive Self took over.
However, the difficult secrets we hide from ourselves are what make us who we really are.
So as much as possible, and as slowly as you need to, courageously explore the truth of what makes you who you are.
Identifying, experiencing, accepting, and letting go of these buried emotions is exactly what fuels your Authentic Self.
7. Explore your values. Integrity, ethics, and living our personal values is an effective way to live more authentically.
The trouble comes when we are so far from our Authentic Selves that we do not even know what our values are.
So explore your values and figure out some ways to start living them.
8. Love yourself and have compassion for others to develop authenticity. Because it takes self-love for our Authentic Selves to emerge, embedding more love and compassion within yourself and your life is helpful.
One way to increase your self-love is to set aside some time to take numerous deep breaths each day.
You can add this into an existing meditation practice if you like.
Slowly deepen your breathing and when you are feeling fully relaxed and receptive, call love to yourself from your environment. Imagine each breath infused with loving energy.
​Whether as balls of energy, or bursts, or rays of light and love, invite love to enter your body via your breath.
Draw love into your lungs and disperse it throughout your body, or send it directly to your Authentic Self.
Keep breathing consciously until you feel the lightning and lifting energy of these "love breaths."
Once filled with love, share some of it with friends or loved ones.
Sending love to others tends to expand the love within!
9. Recognize that developing authenticity takes time. Examining our true selves is a process—perhaps a life-long process—because we are ever-evolving human beings.
It takes quite a while to winnow out beliefs and behaviors that no longer serve you and replace them with more authentic actions.
But with some effort, you'll soon find more genuine alignment with your true self.
10. Release patterns and beliefs that no longer serve you. When you do come across a thought, emotion, or action that doesn't represent your Authentic Self, work on letting it go.
Visualization is a good tool for this.
You can place the thought, emotion, or action within a bubble or a balloon and let it rise until it disappears.
Or if you are more hands-on, you can write it on a piece of paper, cross it out, and crumple up the paper—a physical action that helps your subconscious understand your intentions.
11. Ask yourself what you truly believe. Another pro-active approach is to simply start with pad and paper (or it can be a mental exercise) and begin listing your beliefs about yourself, beliefs like "I am not good enough" or "Nobody loves me" or "I'm stupid, fat, ugly, etc."
Then examine each one, expand upon it, and think back to how and when you acquired that belief, who gave it to you, why you continue to hold on to it, and whether it represents "the authentic you" that you want to be today.
​
Now create positive alternatives to those negative beliefs, such as "I am good enough," or "I am drawing to myself a partner who loves and respects me," or "I am perfect just as I am," etc.
And repeat the beliefs as positive affirmations to get them to stick.
12. Take it slow to develop your authenticity. Sometimes we are shocked by what we discover within our subconscious that has been hidden.
Such sudden new raw awareness can disrupt our lives in unexpected ways.
So use moderation and proceed cautiously. When you discover a belief or memory that has been thwarting your authenticity, allow a few days for you to adjust to your new realizations and view them with self-compassion.
How to Maintain Authenticity
Now that you've got a better sense of how to be authentic, here's how to stay authentic.
13. Make telling the truth a habit. This is such a simple suggestion and yet it makes a huge difference!
It's so easy to fall into a pattern of lying for convenience's sake—to further some agenda, to cover up some embarrassment, or to save face.
These seem like "little white lies" that do not hurt anything.
However, the more little lies we tell, the less we are accepting our Authentic Self, a self that is flawed. By being honest, we tell our subconscious that our imperfections are acceptable, therefore we are acceptable.
14. Make statements and decisions consciously. In this hectic world, we are making decisions all the time.
Unfortunately, a lot of these decisions are made hastily at the moment with no forethought.
So slow down and make sure each of your decisions supports your Authentic Self.
And don't let anyone push you into making a consequential decision before you are ready.
15. Speak your truth. When you speak your truth, authentically, you show others that you are responsible, that you can be trusted, and that you trust others enough to show your genuine, vulnerable self.
The response from others is often positive, which helps make it easier for you to continue being authentic.
16. Develop yourself in authentic ways. I can't tell you how many times I've been given advice for how to advance in my career—advice that is not suited to my Authentic Self.
And whenever I follow this advice, ignoring my Authentic Self, I get lost.
Your goals may also fail to fit the typical "upward trajectory" or "career ladder" often promoted by society.
So as you pursue your goals, pause to ask yourself are you pursuing the right goal, in the right way, for you?
If not, you'll likely have a hard time enjoying either the process or the outcome.
17. Continue to monitor yourself. If we can keep a behind-the-scenes monitor that remains self-aware at all times, we will be in a position to catch those "off moments" when we veer away from our Authentic Selves.
Even if we have no time to examine what's going on in the moment, we can note it down for review later, when we have time.
Take Authenticity to the Next Level
Ok, so you're working on creating a more authentic life. Here's how to keep digging to bring out a more completely authentic self.
18. Strive to improve yourself. If you want to progress, you will need to develop a growth mindset and learn from each lesson presented to you before you can move on to higher insight.
If you do not do your daily homework of paying attention to what life has to teach you, you will continue to get the same lessons over and over until you learn them.
By being open to new knowledge, you can grow more quickly and find the best routes for you to achieve sustained authenticity.
19. Listen to your inner guidance or intuition. People call inner guidance many things—the soul, god, intuition, Tao, and so forth.
Following this inner guidance is key to discovering the Authentic Self.
It is only when our Adaptive Self silences the inner guidance that we lose track of who we really are. So try to keep an open mind and ear for the guidance that you hold within you.
20. Find your life purpose.
Authenticity and purpose are closely linked:
A deep sense of purpose can help you to express your authenticity while developing authenticity will often help you discover your purpose!
You may discover the courage of your convictions, and want to burst forward with passion to accomplish some worthy goal that moves you deeply enough to champion some particular sort of positive change.
You may have an invention you want to promote, a company you want to develop, or a vision you want to manifest.
So open yourself up to living authentically, and your purpose is likely to become more clear.